By popular demand -
The Content Plan Spreadsheet
Get the spreadsheet that helped me scale sites to $180,000 a month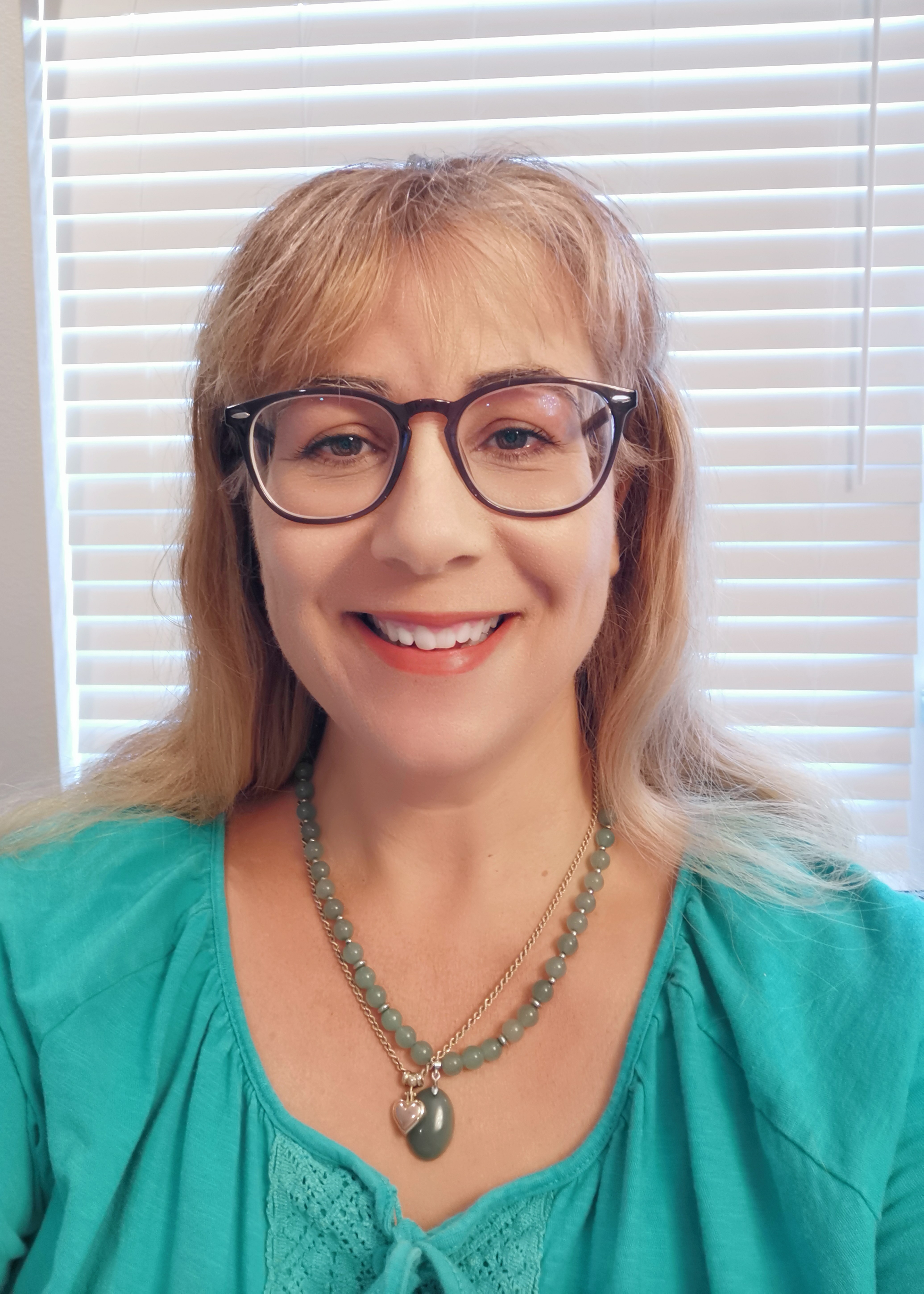 I'm Anne Moss
I own and manage a portfolio of informational websites, generating more than $180,000 a month in revenue. 
Over the last few years, I scaled my business to the point where we publish more than a thousand new articles each month, across multiple sites. 
The key to large-scale publishing is having an effective system.
At the core of system is the content plan spreadsheet that I am sharing for the first time in this course.
Not sure how to organize your ideas and turn them into writing topics?

Use the spreadsheet to structure topic silos and then list your seed keywords. Next, work your way through the table to fill in the blanks using your favorite keyword research methods. 
Need to manage a small team of writers and editors?
The spreadsheet lets you organize your list of writers and editors and then assign topics to them in one central place.
You can use it alongside a task management platform such as Clickup (which is what we do), or as a stand-alone system for managing your team. 
Don't let your site get bogged down by the wrong type of content!
Whatever your ideal mix of informational vs. affiliate content is, this spreadsheet can help you maintain your vision.
You can use the built-in reports to constantly check that the balance of types of content is right for you.
My spreadsheet can help you -
- Structure your site (including silos and types of posts)
- Establish the length of your posts 
- Manage your writers and editors
- Manage Keyword research

Monitor results using built-in Reports
- Content Age
- Content Silos
- Types of content
- Keyword researched methods used
- Writers and editors output
Note: The spreadsheet is intended to help you organize your topics. It helps you create a plan and monitor it. It won't help you choose a niche, nor will it do your keyword research for you. The lessons in this mini-course are geared towards showing you how to use the spreadsheet. I do not teach how to choose a niche, how to structure a site or do keyword research.
If you're looking for a course that teaches you niche selection, keyword research and every other aspect of creating a content site, sign up for the Fat Stacks course here. It's one of the few courses that I can recommend whole-heartedly to both newbies and advanced web publishers.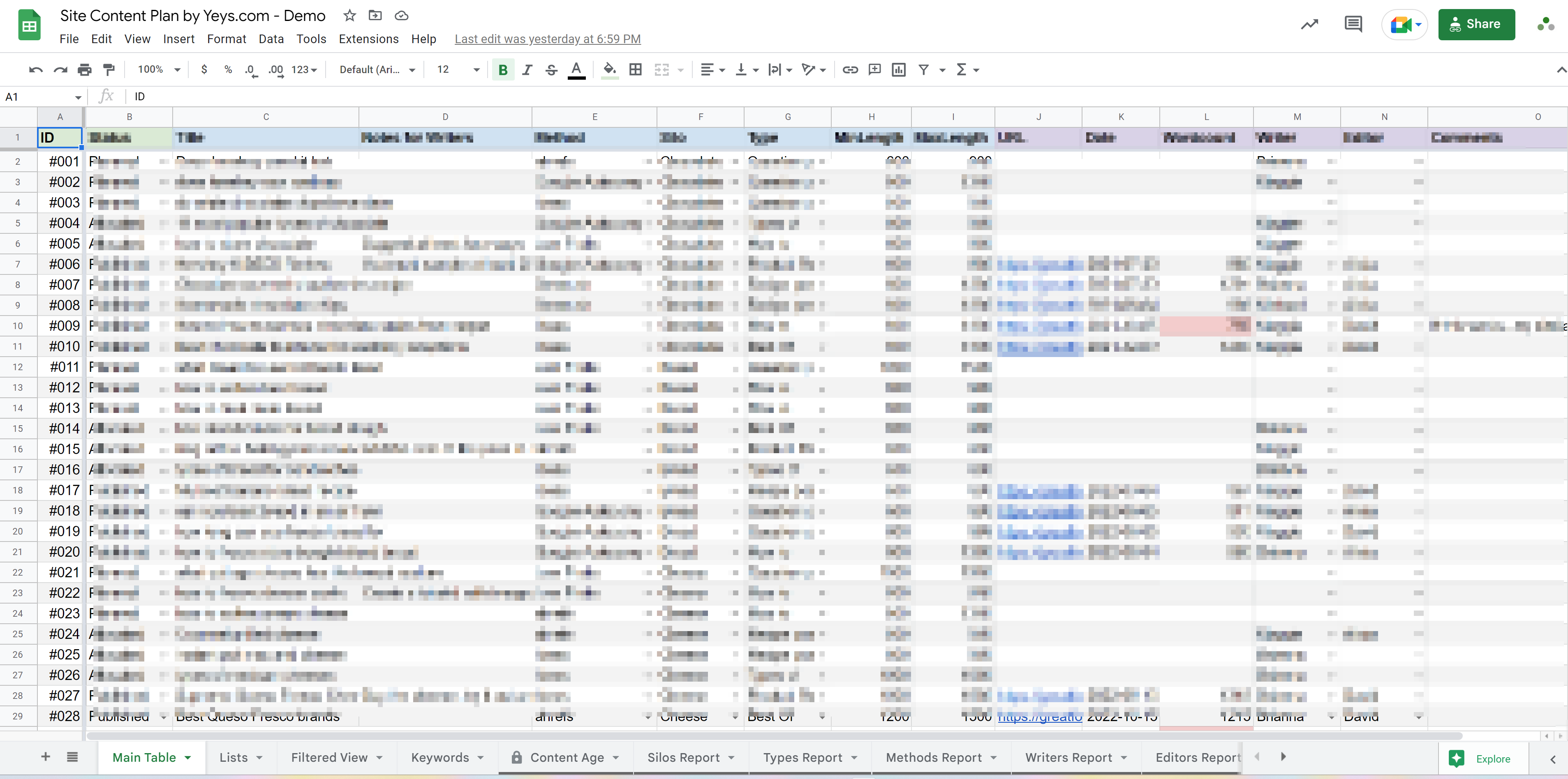 The spreadsheet itself (duh!) 
A demo spreadsheet with 31 topics that you can play around with
8 Video tutorials with a step-by-step guide on how to use the spreadsheet 
Q & A


Can I use the spreadsheet with an existing site?
Yes, you can use the spreadsheet at any point in your site's life cycle.
You will need to document existing content in the spreadsheet to get the most from the reports tabs. You can do that manually or by downloading your list of posts from WordPress using a plugin (not supplied with this course).
How tech-savvy do I need to be to use this?
We tried to create a version of the spreadsheet that does not require you to be a spreadsheet specialist.
The tutorials included here will show you how to set up the spreadsheet and how to adjust it to fit your needs.
Additional tabs automatically generate reports of the various aspects of your site, so you don't have to code anything manually. 
If you know your way around spreadsheets, then you'll probably be able to keep developing this sheet to suit your needs (we included some ideas in the section about the elements of the content plan).
But you don't have to. The spreadsheet does a lot for you "as is".

Do I need MS Excel?
No. The spreadsheet is in Google Sheets. You do need to be able to access Google Drive to use it.
What is your refund policy?
You have 14 days to try out the spreadsheet and go through the lessons.
If during this time you feel that this isn't a good fit for you, we will refund your money. 
Do you offer support?
Unfortunately, we can't offer support. If we had to get a support system in place, the price of this spreadsheet would have doubled. At least. 
Everything that you need to know about using this spreadsheet is thoroughly explained in the video tutorials.
If you are still having issues after watching those, we can offer you a refund. Please make sure to do so within the 14-day refund period. 
What if I mess something up?
Don't worry. Google sheets have built-in revision backup. Use this guide to find them and just roll back to a previous version. 



List of Course Lessons
Available in days

days after you enroll

Understanding Content Plans
Available in days

days after you enroll

GET THE SPREADSHEET HERE
Available in days

days after you enroll

How to Use the Content Plan Spreadsheet
Check your inbox to confirm your subscription